WHAT DID WE DO TODAY?
---
THURSDAY, MARCH 9TH (A) & FRIDAY, MARCH 10TH (B)
E-MAIL
Summary: Today we talked about e-mail, how it works, how to send attachments and how to be safe when writing and sending e-mails.
OPENING ACTIVITY
THE 411 OF E-MAILS (Classroom number: 268354)
ASSIGNMENTS
---
MONDAY, MARCH 13TH (A) & TUESDAY, MARCH 14TH (B)
INTERNET
Summary: Today we finished up our e-mail notes and then talked about the internet.
Click Here to start off college week
ASSIGNMENT
---
WEDNESDAY, MARCH 15TH (A) & THURSDAY, MARCH 16TH (B)
INTERNET
Today you will need to complete the Biography cards. Use the internet to fill out all of the information.
ASSIGNMENT:
BIOGRAPHY CARDS
---
FRIDAY, MARCH 17TH & MONDAY, MARCH 21ST
UNIT 3 REVIEW
Summary: Today you will make a review game for your test that we will be taking next time. Use the game you make to study for your test. This is a good way to review the things that we have learned. You can make it digitally, or you can make a board game or any type of game that you want. Use your notes and my PowerPoints for the definitions, because a review of vocab is no good if you don't know what the words mean. You have to create something new. Don't copy and paste something that's already been created. There is no Creative Commons copy write on this assignment. Have fun. Look at the assignment for more information.
ASSIGNMENT:College week wrap up:
---
TUESDAY, MARCH 21ST & WEDNESDAY, MARCH 22ND
UNIT 3 TEST
Summary: Today we took the internet & email test. After your test get started on the PowerPoint trainings. We will be in PowerPoint until Spring Break.


---
THURSDAY, MARCH 23 (A) & FRIDAY, MARCH 24 (B)POWERPOINT: NATIONAL PARKS
Summary: Today we made a PowerPoint about National Parks. Please read all of the instructions carefully. Complete this PowerPoint and drop it to my website by the time the next class period starts. Include animations and transitions for all your pictures and words. You'll need to click on the pictures and words you wish to animate or move around.
ASSIGNMENT:
FOR THE REST OF THE ASSIGNMENTS FOR POWERPOINT SEE UNIT 4
Powered by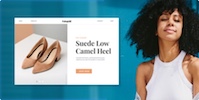 Create your own unique website with customizable templates.
Photo used under Creative Commons from ghalfacree