WHAT DID WE DO TODAY?
---
Day 7: Tuesday, March 27th (B) & Wednesday, March 28th (A)
Battleship
Summary: Today we started learning about Excel. We are just covering the basics today, but to learn more about Excel, we are going to play a game or two of Battleship.

ASSIGNMENTS:
---
Day 8: Friday, March 29th (A)
Business Math
Summary: Today you will need to complete the Business Math packet. You can use a calculator to complete this assignment. Excel is a different kind of program, and it requires you to think a little differently. Soon we will show you how Excel will do all the math for you, but for now, we need to make sure we get our minds to think a little differently. Once you finish the Business Math assignment, make sure you've completed your Computer Basics Mini Project. Have a great Spring Break!!!!!
ASSIGNMENT:
​
When you are done with your Business Math Packet, make sure you start this little mini project. You probably already started it after your test, or after your Cafe Rio project. It is pretty easy. Open the link, and start it!
​
COMPUTER BASICS MINI PROJECT
---
Day 9: Tuesday, April 10th (A)
Redneck Games
Today we will learn about the basics of formulas and functions in Excel. If you were absent, please come see me during Pride Time.

ASSIGNMENT
---
Day 10: Wednesday, April 11th (B) & Thursday, April 12th (A)
M&M's
Summary: Today we are going to input a whole bunch of data from our class, and then we are going to format the spreadsheet and add some formulas and functions. If you were gone, come see me.


---
Day 11: Friday, April 13th (B) & Monday, April 16th (A)
M&M's Part 2
Summary: Today we are going to add more to our spreadsheet that we started last time. Download all of the class files and insert them into your M&M File. If you missed any of the M&M days, please come see me so you can learn the skills needed for the rest of the semester.

OPENING ACTIVITY
M&M FILES

---
Day 12: Tuesday, April 17th (B) & Wednesday, April 18th (A)
Minted Coins
Summary: Today we are going to be working on a new project and creating a spreadsheet of all the minted coins that Denver & Philadelphia Mints made with the new state quarter backs. This is probably a new concept to you, but quarters didn't' always have "cool" things on the back of them. We are going to see how many quarters both mints made, and you need to get all of the numbers of quarters into your spreadsheet, and then we will start to work with the numbers.

ASSIGNMENT:
The starting File is on the back table. Type it all in and then get going from there.
---
Day 13: Thursday, April 19th (B) & Friday, April 20th (A)
Intro to Charts & Analyzing Charts
Summary: Today we are learning about charts, formatting them, and then reviewing some other essential features in Excel. Open each file, all of the instructions are included in each of the worksheets. Let me know if you have any questions.


ASSIGNMENTS:
---
Day 14: Monday, April 23rd (B) & Tuesday, April 24th (A)
End of the Year Party
Summary: Today you will be planning an End of the Year Party. You will have a budget, and will need to get enough food to feed 12 people. Make sure you stay under budget, and most importantly, make sure you use all of the skills you've been taught with formulas and functions on this assignment. You're budget is firm. Don't go over!

ASSIGNMENT:

---
Day 15: Wednesday, April 25th (B) & Thursday, April 26th (A)
V Look Up, H Look Up & PMT Functions w/ a Life Lesson of Credit
Summary: Today we will learn a couple of new functions, but we will learn a great life lesson about credit. Please come see me if you were absent.

ASSIGNMENTS:
---
Day 16: Friday, April 26th (B) & Monday, April 30th (A)
Stores Comparison
Summary: Today you will need to work with a partner to research information about two similarly related items across 10 different categories. You'll need to make this all on one page in an Excel workbook. Please check the PowerPoint for your instructions, and you can look at my example as well to get you started on what you need to do. Remember: you can't use the same information as me, or it will be considered cheating, and you won't get any points for the assignment.

ASSIGNMENT:
---
Day 18 & 19: Thursday, May 3rd (B) - Tuesday, May 8th (A)
Pre-Test FileSummary: Today we are working on a practice test to see what we know and what we need to work on. Apply the proper functions, formulas and formatting to make the starting file look like the ending example file.

ASSIGNMENTS:
Pre-Test Starting File
---
Day 20: Wednesday, May 9th (B) & Thursday, May 10th (A)
Excel Test
Summary: Today we took our Excel test. Please use the starting file to create the spreadsheet that is given you. An instruction sheet is also provided for you so you know which colors to use for each district..

TEST STARTING FILE
---
Day 21: Friday, May 11th (B) & Monday, May 14th (A)
Review Excel Test & Bowling Teammates
Summary: Today we are going to review your Excel tests. Then I would like you to show me everything you know in Excel with the Bowling Teammates Assignment.

ASSIGNMENT:
---
Day 22: Tuesday, May 15th (B) & Wednesday, May 16th (A)
Databases
Summary: Today we are going to learn about databases. They are similar to spreadsheets, except databases are just used for data, and lots of it. It is similar to a spreadsheet, but does some things just a little bit differently.

ASSIGNMENT:
Beginning of Test Review
---
Day 23: Thursday, May 17th (B) & Friday, May 18th (A)
Review for Final Test
Summary: Today, we are going to fill out our final packet. Use the PowerPoint to fill in all of the blank lines. When you finish filling it out, then you can finish the Review Voacb sheets. When you finish with those, study your packet. When you and your elbow buddy are done, quiz each other questions from the packet.
REVIEW PACKET -- DO THIS FIRST
Beginning of Test Review
​
Powered by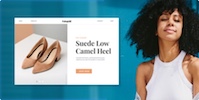 Create your own unique website with customizable templates.
Photo used under Creative Commons from ghalfacree