Business Office Specialist
(Computer Technology)
This class is one of five classes that fulfills the new Digital Studies requirement to graduate high school in the state of Utah. We will learn about how the computer works, e-mail, viruses and ethics and then we will focus a majority of our time on Microsoft Office Programs. Word Processing, Excel, PowerPoint and Access will be our focus for the semester. I encourage you to try to pass of Certification Tests in my class. They are recognized worldwide and could get you college credit with successful completion of each test.
PowerPoint
​January 3rd - February 7th

Word Processing
​February 8th - March 16th
Spreadsheet Software
March 27th - May 10th
Access (Databases)
Powered by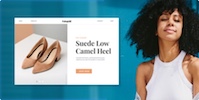 Create your own unique website with customizable templates.
Photo used under Creative Commons from wuestenigel